2018 Patterdale Terrier Calendars
Patterdale Terrier
Search for Calendars
Select Dog Breed
American Bulldogs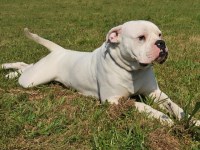 Dating back a hundred years in the Lakes Region of Northern England, the Patterdale Terrier is a curious, friendly, intelligent breed. Confident and energetic, they are love being outdoors as much as they enjoy companionship. Those who appreciate this fine breed will enjoy the Patterdale Terrier wall calendar. Includes a free download of the DogDaysTM app for the smartphone and tablet, which grants access to the world s most captivating dog photos and backgrounds, fun puzzles, and a square wall calendar featuring your favorite furry friends.

This calendar includes a 6 month (July - December) 2017 planner page, so get yours early!

Calendar includes Holidays, moon phases, image captions with locations and other information, the highest quality photography and more!
---