Affenpinscher Books
Affenpinscher
Search for Dog Breed Books
Select Dog Breed
Golden Retrievers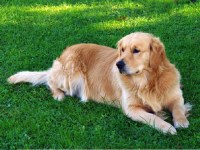 Protecting his master from intruders, whether rodent or human, was priority number one for this monkey-faced urchin developed in southern Germany during the 19th century. Classified as a ?Toy Dog" throughout the world, the Affenpinscher is indeed part terrier and part watchdog, even though his role as a house pet has been his main stead in life for generations. Blessed with independence of mind and a most amusing take on the world around him, the Affenpinscher proves to be a perfect choice for the owner who is seeking a bright, intuitive and comic companion animal. Written by top Affenpinscher breeder and handler Jerome Cushman of the famous Hilane kennels in New York, this Special Limited Edition covers the history of the breed in Europe and details the development of the breed in the US. This book also discusses the breed's characteristics and the requirements of the right owner for an Affenpinscher. The author shares his insight into the breed standard as well as the proper selection of a breeder and puppy. New owners will welcome the chapters on house-training and obedience commands, plus the sections on grooming, feeding, home safety and much more. A special chapter on preventive healthcare, written by renowned veterinarian Dr. Lowell Ackerman, provides up-to-date, accurate information on inoculations, parasites, spaying/neutering and more.
Dog lovers everywhere will delight in this journal/notebook/diary, featuring the famously funny Affenpinscher. The cover photograph was digitally enhanced to give it a dynamic ink effect. Then the image was added to a warm, golden oak background to achieve a dramatic ink on wood appearance. With 150 lined, white pages, there is plenty of room to write, create, plan, take notes, or dream. When you are ready to disconnect from technology, this is ideal for capturing your thoughts on paper. From Artified Pets: Affenpinscher
Affenpinscher, Affenpinscher Dog Training: Think Like a Dog, But Don't Eat Your Poop! [Really - Don'T] [-Updated Jan 2016-] You see, I figure that you may want us to be on top of our game, when you train" call me crazy. Affenpinscher training system: Fastest Way to No More Affenpinscher Poop! For both new and seasoned Affenpinscher owners, whether a puppy, or adult Affenpinscher. Just open it up and read simple, clear, step by step Affenpinscher, dog training techniques and commands and start training your Affenpinscher in hour one.[NOW!] Affenpinscher Breed Expert Step by Step Guide for rapid command adoption, learning and doing. This is EXACTLY How to train your Affenpinscher puppy, and Affenpinscher adult dog too, while using Affenpinscher specifically designed dog training methods, made to be simple, fun, fast and effective to train and adopt for both you and your Affenpinscher. Affenpinscher Training specifically geared towards your Affenpinscher breed, we created the Rapid Command Adoption Affenpinscher training system. We are sincere and caring when considering the importance of delivering a best of breed specific Affenpinscher puppy and dog training system. We are serious about the information you need, the steps you will take, and the results you both deserve when you act today and for a long term, healthy and happy life together. So serious in fact, I managed to pepper in a wee bit of humor along the way. There is design and reasoning behind my terrible one-liners too. You see, a major secret to your Affenpinscher puppy training success includes and certainly depends on your happiness, attention, attitude, approach, and type of command delivery you give. It's an easy philosophy too; the more you have fun, the better responses you will get, and the better experience your Affenpinscher will have too. You can secure your outcome simply by choosing right now to put our cutting edge, Breed Specific Affenpinscher Training eBook System to work with your dog now, and start seeing positive dog obedience results immediately using our Rapid Command Adoption Affenpinscher training system. Affenpinscher puppies and adult dogs can enjoy rapid dog-training results. Our purpose is to offer you and your new puppy or dog, the best possible Affenpinscher results-getting-dog-training-system. We are serious about your results, and you might have some fun during the process of training you Affenpinscher using our new and improved Affenpinscher Breed Specific dog training system. Here's exactly how to train your Affenpinscher puppy and adult dogs too. Its all laid out for you right now in an exacting, yet simple, fun, short, fast, and highly effective dog training guide for Affenpinschers. Title says it all. Think Like a Dog, but don't eat your poop! Paws on, Paws off; How to Train Your Affenpinscher? Go ahead download it we guarantee our trainings material. Who knows right? You may just have a laugh while teaching your dog rapid command adoption. Enjoy! Thanks for reading, my family is grateful, and we sincerely appreciate your business, Paul Allen Pearce Author, Trainer, Dog Lover of the Affenpinscher Affenpinscher, Affenpinscher training, potty training tips for Affenpinscher puppy training, Affenpinscher information, to train my Affenpinscher training guide eBook, crate train my Affenpinscher Breed, train my Affenpinscher, Affenpinscher P.S. - Remember to always "Think Like a Dog ~ But Don't Eat Your Poop!" - While Training Your Affenpinscher
WITH THIS COLORING BOOK, YOU CAN MAKE YOUR Affenpinscher Dog LOVER LIGHT UP WITH DELIGHT! If you're looking for a gift that your Affenpinscher Dog Lovers will actually use and enjoy for years to come, then check out the Affenpinscher Dog coloring book! Get ready to color some amazing Affenpinscher Dog pictures. Customized coloring books speak to their recipients on a more personal level, making them feel special. Plus, coloring books are universally functional gifts, for both kids and adults. It is proven that coloring is a great way to reduce stress and increase self-esteem all while keeping your small motor skills active. THE ONLY AUTHORIZED SELLER OF THIS Affenpinscher Dog COLORING BOOK IS MEGA MEDIA DEPOT. MEGA MEDIA DEPOT DELIVERS THE HIGHEST QUALITY Affenpinscher Dog COLORING BOOKS. Our coloring books are printed and shipped in the United States. MEGA MEDIA DEPOT COLORING BOOKS ARE 8 1/2 by 11 MAKING COLORING IN THEM EASY. REST ASSURED WITH OUR MONEY-BACK GUARANTEE. All Mega Media Depot products come with a 100% Customer Satisfaction Guarantee. IT'S BOUND TO BECOME A FAVORITE Affenpinscher Dog GIFT. So what are you waiting for? Click the Add-to-cart button and get your Affenpinscher Dog Coloring Book while supplies last.
"The Affenpinscher: A Complete and Comprehensive Owners Guide to: Buying, Owning, Health, Grooming, Training, Obedience, Understanding and Caring for Your Affenpinscher," by Dog Care Professionals, Is an essential purchase for any Affenpinscher owner.

This book contains vital information on the following subjects: the origin of the Miniature Schnauzer, an explanation of the different types and colorations available, purchasing a puppy, pros and cons of the breed, rescuing a dog, finding a reputable breeder, a break own of the breeds personality, socialization, spaying, neutering, house breaking / potty training, bringing your new puppy home, how to care for a Affenpinscher during puppyhood, how to care for an adult Miniature Schnauzer, grooming, combing, healthy, vaccinations, training, obedience, a comprehensive list and break down of vital equipment, feeding and nutrition, exercise, illnesses and much much more!

Thank you for purchasing our pet care manual on caring for a Miniature Schnauzer. We hope you have found the information both interesting and informative. We hope that this book has allowed you to make an informed choice on whether owning a Affenpinscher suits you and if so we hope that the information will help you to provide the best quality care for your Miniature Schnauzer.
We will be publishing multiple other dog care manuals on our author page on Kindle. If you have an interest in learning more about specific dog breeds then we highly suggest you check out our other work.
Here at Dog Care Professionals we are passionate about providing the best quality information to our customers. We would highly appreciate any feedback, or reviews, you could leave us on our Kindle page to allow us to help create the best possible pet care products available on the market.

ABOUT THE AUTHOR
Here at Dog Care Professionals we are passionate about dog care. As a brand we have a strong idea of what makes up a good pet care book. We consult with multiple experts in each multiple different fields to allow us to create a book filled with cumulative opinions and best practices. The experts we consult range from veterinarians to every day pet keepers who have had years of experience caring for the specific breed each book is on. Our aim, and mission, is to produce the best possible dog care books that are a great value for money.
Tags: Miniature Schnauzer, Affenpinscher care, Affenpinscher puppy, Affenpinscher dog care, Affenpinscher pet, Affenpinscher pet care, Affenpinscher guide, Affenpinscher care guide, Affenpinscher manual, Affenpinscher care manual, Affenpinscher training, Affenpinscher breed, Affenpinscher breeding, Affenpinscher obedience, Affenpinscher puppy, Affenpinscher puppy care, Affenpinscher puppy guide, Affenpinscher puppy care guide, Affenpinscher puppies, Affenpinscher dog, Affenpinscher dog training, Affenpinscher dog care, Affenpinscher dog pet, Affenpinscher food, Affenpinscher purchase, Affenpinscher online, Affenpinscher leash, Affenpinscher toy, Affenpinscher toys, Affenpinscher bowl, Affenpinscher bed, Affenpinscher dog bed, Affenpinscher kennel, Affenpinscher treat, Affenpinscher family, Affenpinscher male, Affenpinscher female, Affenpinscher adult, Affenpinscher young, Affenpinscher baby,
Examines the temperament, coloring, anatomy, feeding habits, and needs of the Affenpinscher.
Affenpinschers, nicknamed as 'little monkey dogs', live up to its name. With a short muzzle and protruding jaw, they have a face of a much hairy chimp with a moustache. They have a unique charm of mixed seriousness and mischievousness that makes you want to cuddle and play with them always.

Whether you already purchased the pup or you're still planning to buy one, there are things that you should know about this feisty, tiny dog. This guide will run through the important things that you should keep in mind while taking care of an "Affen".

Dog lovers everywhere will delight in this journal/notebook/diary featuring the famously funny Affenpinscher. The cover image was digitally enhanced to create a warm ink on golden oak appearance. With 150 lined, white pages, Affie lovers have plenty of room to write, create, plan, take notes, or dream. When you are ready to disconnect from technology, this is ideal for capturing your thoughts on paper. Artified Pets: Affenpinscher
The Affenpinscher Complete Owner's Manual has the answers you need when researching this small, terrier-like German purebred. Learn about this toy-sized canine and find out whether or not this playful companion breed will be the best choice for you and your family. Learn everything there is to know, including little known facts and secrets and how to care for every aspect of the Affenpinscher's life. This manual contains all the information you need, from birth to the Rainbow Bridge, including transitioning through house breaking, care, feeding, training and end of life, so that you can make a well-informed decision about whether or not this dog is the breed for you. If you already have a Affenpinscher, this book will teach you everything you need to know to make your dog a happy dog and to make you a happy dog owner. The author George Hoppendale is an experienced writer and a true animal lover. He enjoys writing animal books and advising others how to take care of their animals to give them a happy home. Co-Author Asia Moore is a professional Dog Whisperer, Cynologist and Author, living on Vancouver Island, off the west coast of British Columbia, in Canada, who believes that all humans and dogs can live together in harmony. She and her dog whispering team, which includes an 8-year-old Shih Tzu named Boris, teach dog psychology to humans, to help alleviate problem behaviors that arise between humans and their canine counterparts so that everyone can live a happy and stress-free life together. Covered in this book: - Temperament - Vital statistics - Before you buy - Choosing the right dog - Health - Daily care - Feeding - House training - Medical care & safety - Grooming - Training - Poisonous Foods & Plants - Caring for your aging dog .... and much more.
---