Blue Picardy Spaniel Gifts/Presents/Merchandise
Blue Picardy Spaniel
Search for Dog Breed Gifts
Select Dog Breed
Doberman Pinschers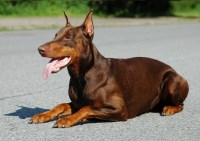 Don't Need Therapy Need My Blue Picardy Spaniel Funny Pet - Mug
Keeping up with the new trends, Neonblond gives you the option to pick from 100,000 different coffee mugs. The perfect size novelty to enjoy your morning beverage and the perfect gift for your loved ones on that special day. Ideal to surprise friends or co-workers at the office on any occasion. Yours today for a very cheap price. Printed in Atlanta GA, Made by NEONBLOND.
My Blue Picardy Spaniel Is My Therapist Funny Gift - Mug
Get your own: "Warning: may spontaneously start talking about Blue Picardy Spaniels" design here. The design features a simple but funny message and makes a great present for a celebration. Just imagine the look in their eyes when they see this shirt.
Can't Buy Happiness Adopt Blue Picardy Spaniel Cool Gift
Don't Need Therapy Need My Blue Picardy Spaniel Funny Pet
My Blue Picardy Spaniel Is My Therapist Funny Gift
Crazy Blue Picardy Spaniel Mom Gift For Dog Mom
---